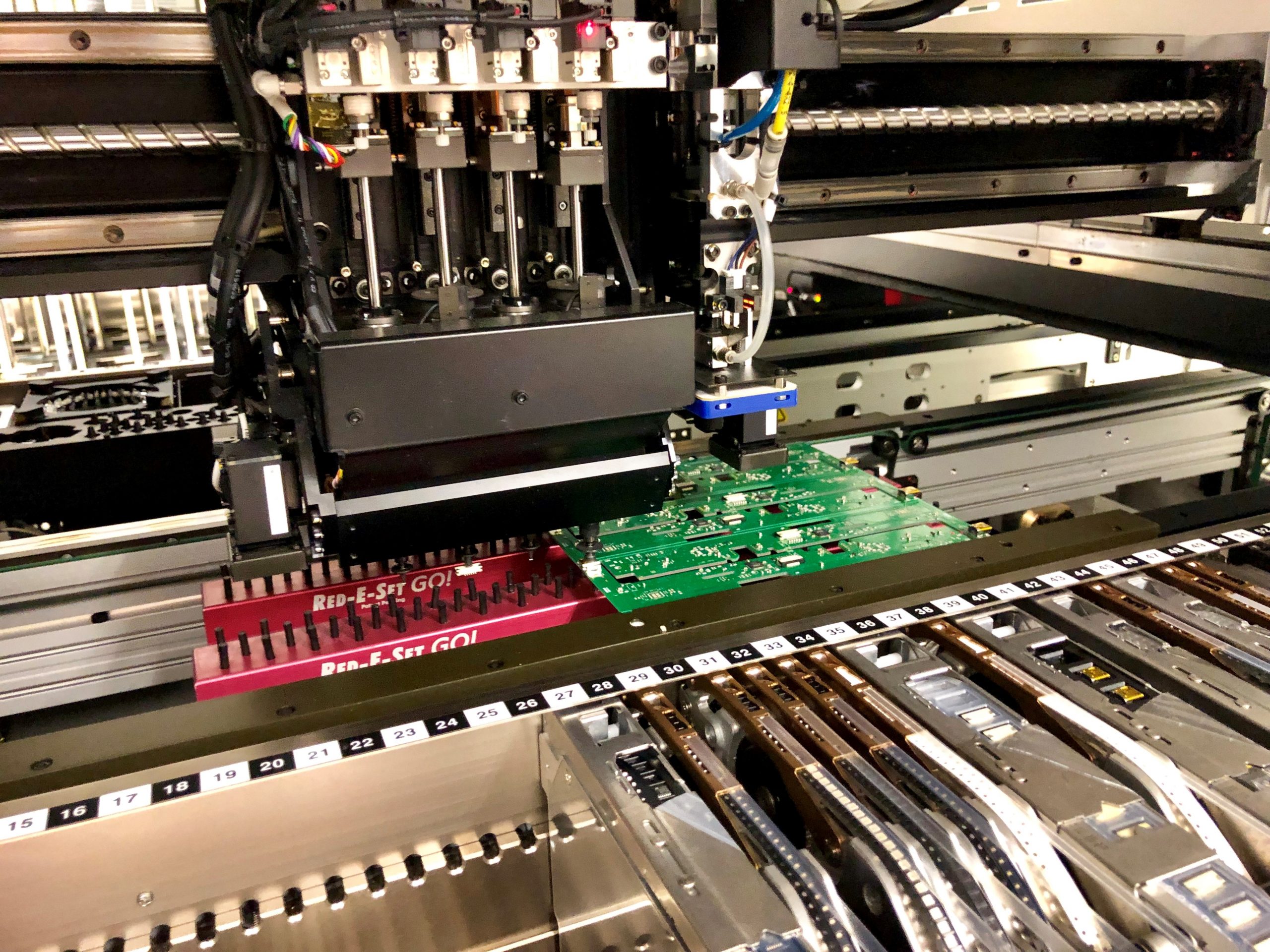 Surface mounting
Production line for surface mounting of circuit boards
Our production line for surface mounting is covered by laser marking, screen printing, 3D SPI, SM 471Plus and SM485 surface mounting machines, remelting furnace and 3D AOI (Automatic optical control).
With SAKI 3D AOI we can detect and prevent defects such as incorrectly placed components, legs such as lifting soup, tombstones etc. With a scalable 3D inspection after the remelting furnace, we can ensure the production quality of the circuit boards.
Assembly capacity of up to 100,000 components per hour.
Read more below circuit board production
Do you want to know more about our surface mounting of circuit boards?
If you are interested in knowing more about surface mounting of circuit boards, fill in the form below or Contact Us.