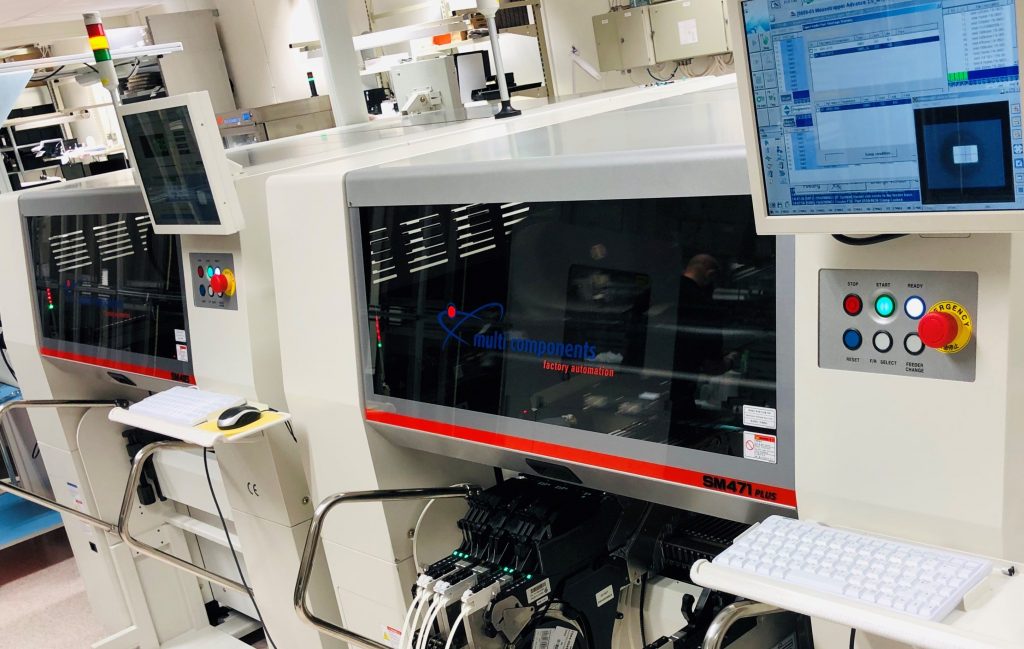 Operation
Elektronik Mekanik offers installation of circuit boards. Everything from a few prototype cards to large production series of 10,000s per batch. With high know-how and the right equipment, we can offer manufacturing with quality and short lead times.
Circuit board manufacturing is our backbone and is covered by several components such as laser marking, screen printing, 3D SPI, Surface mounting, 3D AOI as well selective soldering of hole-mounted components. All this in close collaboration with our other resources for purchasing, quality, preparation and construction.
With us, you get a partner in the entire chain. If you value a close supplier relationship in combination with modern machinery and high competence, Elektronik Mekanik is the given choice.
Do not hesitate to email us your documentation for a quote! We are happy to count on both small and large series!